Protern.io is for innovative alpine ski coaches who want their skiers to improve faster.
Explore Protern.io for alpine teams
A tool for teams of all sizes, levels and ages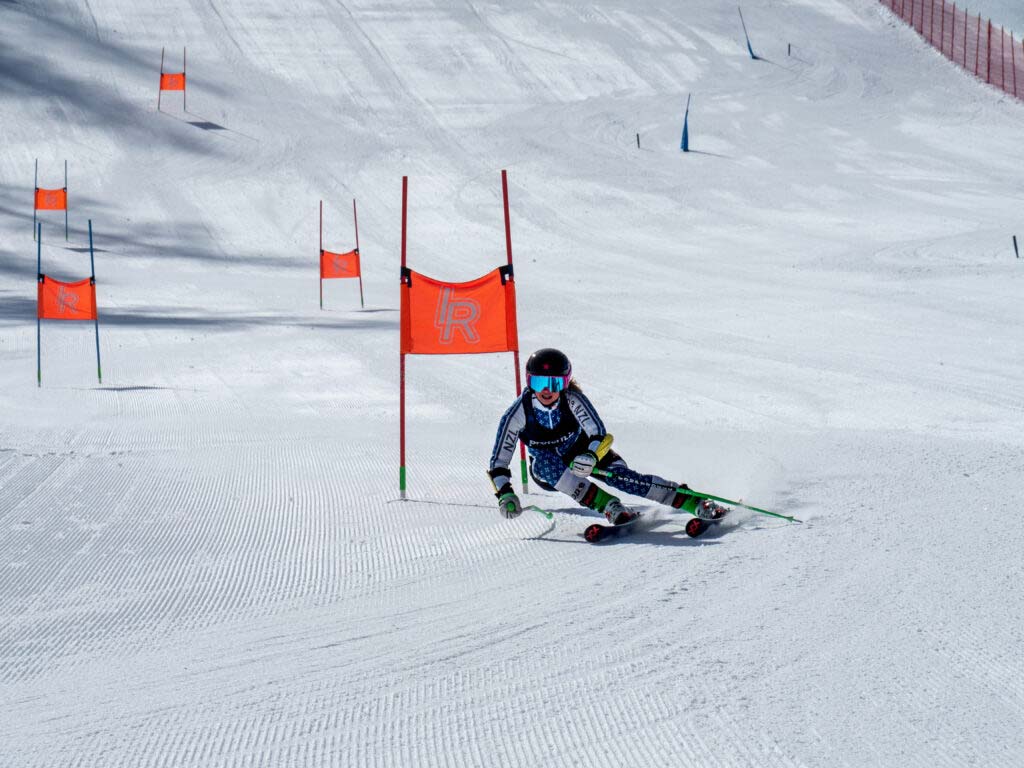 Introducing your new superpower.
Detailed data anywhere on the ski course
See the gates where time was lost, you're no longer limited to one split time. You can understand how different skiers carry their speed through the run with precision to 0.18 km/h. Access powerful information that until now, has been hidden.
Simple and fast timing.
Skiers just turn on their sensors and go, it's that simple. By creating a Quantriq you can get the precise timing and speeds for each skier that runs the course while they train.
Realtime Feedback
Run data is available within seconds of skiers completing their run. Skiers can experiment with tactics and instantly see the impact. 
Analyze line choice
View the skiers speed at any gate
Compare runs between an athlete or the whole team
Timing accuracy of 0.05's
The Protern.io Sensor uses high accuracy GPS to record your training. You can use Protern.io instead of optical timing. No more missed runs, cross communication or cold batteries. Simply turn on the sensors and collect data.
Pair your sensor to your phone for easy syncing using our Protern.io Sync App available for iOS and Android. 
Gain your competitive advantage.
Good coaching is a combination of art and science. Protern.io helps with the science by giving you access to more metrics than have ever been available for alpine skiing.
Protern.io makes it easy to explore your data and make comparisons so that you can test theories and try new approaches. Our goal is to help your athletes train smarter and improve faster.
Trusted by the world's best.
Protern.io is built in Canada with insight from alpine skiing and ski cross's best coaches and athletes. The Protern.io team has spent countless hours on glaciers, in conference rooms and labs testing, refining and helping the world's best athletes improve.
Protern.io is the most comprehensive analysis tool on the market. High-speed data, real-time visuals and unlimited capacity to extract data, Protern.io offers unprecedented granularity for alpine skiing racers and coaches.
Thanks to Protern.io we have been able to make deep analysis in a very quick, easy and helpful way. Me and my coaches can stop guessing and check real figures.
Success in alpine skiing happens when technical skills, fitness and instinct come together. Protern.io adds a layer of understanding - observations proven by facts.
Protern.io is the perfect system for training runs and material testing. It is easy and quick to use. Afterwards you can analyze and display the runs as you like.
Protern.io has been fantastic! At our camp in Hintertux, we were finding new relevant information, allowing us to provide more objective and accurate feedback to our athletes.
Have all your questions about Protern.io answered by our team.
Train Smarter, Improve Faster Webinars
Watch previous webinars on how innovative coaches and athletes use Protern.io to train smarter and improve faster. You can also sign up to be notified of new webinars.