Para-Alpine athletes compete in five disciplines, downhill, super G, giant slalom, slalom and super combined. At the Paralympics, Para-Alpine events happen on the same hills at the Olympic Alpine events. This means that athletes who are visually impaired, in a sit ski, or have some form of physical disability but still stand, are regularly reaching top speeds in excess of 130km/h in downhill. When racing at such speeds, every tenth of a second means a lot. But not all seconds are equal. How do you train accurately when your seconds aren't worth the same as your competitor's or teammate's seconds?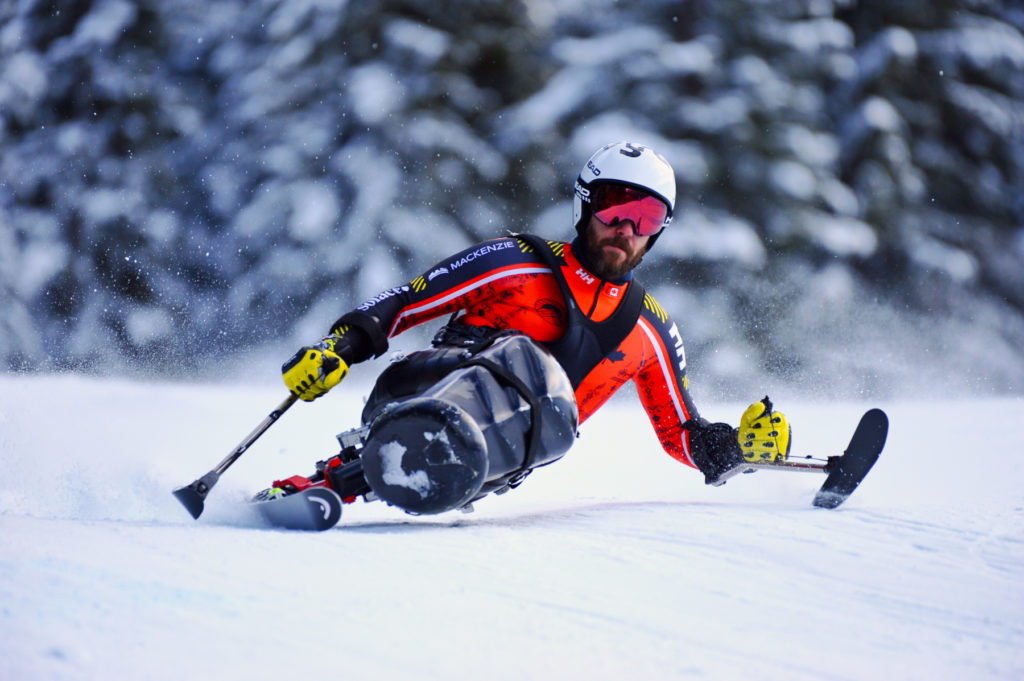 During training, calculating factored timing has always been a difficult process, taking significant time and resources. Thanks to Protern.io, factored times are now available instantly.
We had a chance to speak with Canadian Para-Alpine coach Matt Hallat and he explained the benefits they've seen using Protern.io with their athletes.
"We've always needed to use timing systems which take a person to set up, take down, run and then calculate factored timing at the end of the training session," said Hallat. "An athlete used to make a training run at 10am and then have to wait to get their factored timing feedback and comparisons relative to their teammates until close to dinner time. Now they can get it instantly."
Para-Alpine has three main classification categories, visually impaired, standing and sitting. Within each category there are different classifications that determine the time bonuses or penalties you receive compared to your competitors. The skier with the fastest outright time is not necessarily the winner of the race. This is where factored timing come in. Skiers in the highest classification must complete their run a certain percentage faster than their competitors in the lower classifications to come away victorious.
"Not only does the technology provide the opportunity for instant factored time feedback, but it also frees up a lot of time for a coach who can now focus their time where we'd like it to be, on coaching," he explained. Hallat added that for para- athletes, the instant feedback with factored times is Protern.io's best existing feature.
In the visually impaired category, there are three classifications. All visually impaired athletes have a guide skiing in front of them to direct them down the course using voice signals and radio communication. Similarly, the standing category has multiple classification that each receive different time factors. In the standing division there are 7 different classifications and the sitting (sit-ski) category has three. Breakdowns of each classifications can be found here https://alpinecanada.org/team/para-alpine.
"We will work towards automating and simplifying our ski tracking, as well as our timing processes," says Hallat. "The goal is to free up time for coaches to coach, allow athletes to get quicker instant raw data feedback, and save time after skiing with automation to allow for more rest which proves valuable over the course of long training camps and seasons."
Protern.io offers a lot of data and information for Para-Alpine athletes to discover and work with. The live factored times are just the tip of the iceberg and they have already been a game changer.